Outdoor Education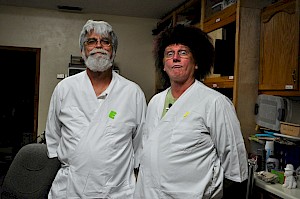 February 21-24, 2017 &  
March 14-17, 2017
This unique program hosts schools from the Florida Conference to come take part in our all-inclusive Outdoor Education program for their students at camp. 
Our theme this year is history-based and focuses on the Florida Cracker Cowboy and Florida's history. Our specialty classes are highly interactive and hands-on and will include:
Compass Course - Students will learn how to use a compass and then use the compass as their guide through a 6-part course
Cottage Crafts - This craft will involve students making their own candles
Florida Native Wild Plants - A walk through the swamp as students identify native plants of Florida and invasive plant species
Homemade Treats - Students will make their own ice cream and root beer
Levers & Torsion - A focus on physics using hands-on experiences with different types of levers and how to apply torsion
Native American Weaponry - Learn how to throw a tomahawk at a target
Panning for Gold - A look at the history of the gold rush, and students will actually be panning for gold in a sluice
Zoo & Nature Center - Take a closer look at identifying animal tracks
Activities that are "Camp Classics"
Go Carts
Horseback Riding
Rec. Time
Tower of Faith - Zipline and rock climbing
To view other events, click here for all of our programs
The beginning of your adventure at camp! from Camp Kulaqua on Vimeo.