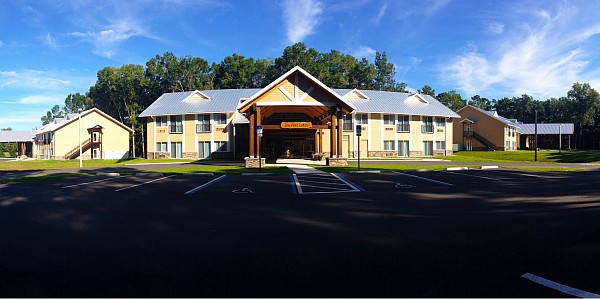 With their alluring charm and peaceful nature, the Woodland Lodges are a breath of fresh air. As you drive into camp, their presence adds to the already breathtaking scenery. The three lodges stand next to each other, giving groups the versatility to rent one, two, or all three as needed.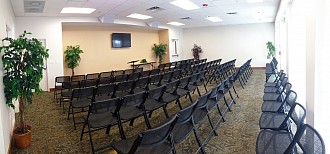 Upon entering a lodge, the captivating woodwork, high ceilings and cozy lobby area welcome you in with a soothing atmosphere and cool, refreshing interior.  Each lodge gives way to 20 bedrooms, a seminar room, warming kitchen, back patio with tables and chairs, as well as a small, laundry room and a snack & refreshments area.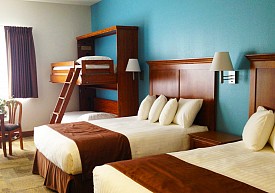 The spacious and attractive rooms are the perfect accommodations for any group.  Loved by both kids and adults, each room features two queen size beds, a private bathroom, murphy bunk bed and sitting area. Microwave and mini-fridge come standard with every room for your comfort and convenience.
 
 We hope you'll soon be able to visit us and enjoy these great, new accommodations yourself!