About Us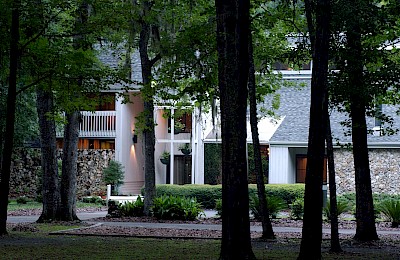 The simple elegance of Stillwaters Lodge has an enviroment that nurtures peace, serenity and privacy for its guests.
This beautiful Lodge is rented as a whole and has 9 comfortable bedrooms, a plush living room, dining room, full kitchen, 3 fireplaces, meeting space, screened in porch, gazebo, and rests on 40 enchanting wooded acres. Privacy is yours in this pristine North Florida forest, just a stone's throw from the serenity of the Santa Fe River.
Stillwaters Lodge is the natural choice for your small group retreat or executive planning session. At Stillwaters Lodge your group will get the best elements of a private lodge and a convention center.