What we offer
Stillwaters Lodge has so much to offer small groups. Our unique Lodge is tucked away in nature, offering you peace and quiet while enjoying comfort and privacy.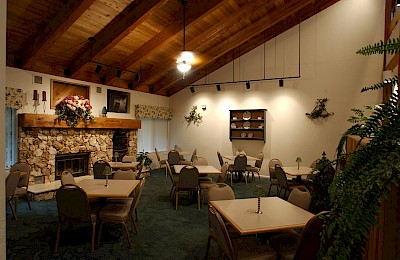 We serve all types of groups, including:
      ●  Small Church Retreats
      ●  Family Reunions
      ●  Women's Retreats
      ●  Workshops/Clinics
      ●  Departmental Meetings/Conferences
      ●  Executive Luncheons
      ●  Private Banquets
      ●  Couples' Retreats

Select from the list to the left or links below to view our options and the various ways we can serve your group!