Why Camp Kulaqua's Summer Camp?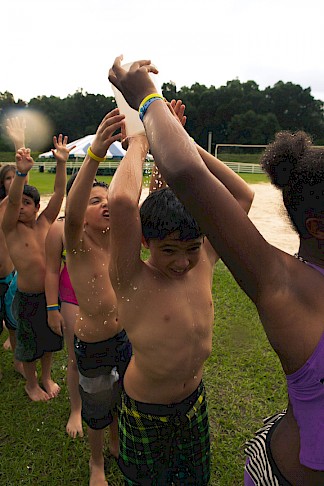 Summer Camp should be a place where kids can be carefree. Camp days should include fun on the water slide, crafts, singing, cartwheels, messy fun, funny skits, and icecream. But it should also be more. 
Summer day camp should be a place of excitement and adventure. A campers place to develop new skills and make lifelong friends. A place that feels like home. A place that shares the love of Jesus in each moment - to create a lasting relationship with Him.
At Camp Kulaqua, we strive to create a fun, Christian environment for your child.  Here are just some of what you as a parent can expect when your child attends camp at Kulaqua:
To build memories through care-free and enjoyable activities and friendships.
To feel that we are communicating effectively with you.
To be comfortable letting your child take leaps into new territories and trying new things.
To know your child is cared for. Kulaqua is accredited by the American Camp Association (ACA) and follows their standards. 
To see Jesus in our staff, and to help campers build a relationship with Jesus Christ.
We are dedicated to providing a high-quality experience that keeps your child excited to come back to camp year after year.