I've Never Done That Before
Imagine all of the new opportunities you can have this summer! In our supportive environment, summer campers try new things and create lasting memories!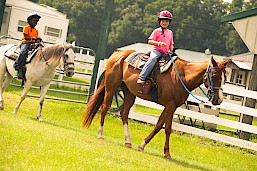 "I've never ridden a horse before. I only saw them on television and thought it would be fun. This summer, I rode a horse for the first time and had so much fun! Next year I want to come to the week-long horse camp!"                                                                                                                                                                                                                                                                                                                                                                                                                                                                                                                                                                                                                                                                                                                                                                                                                                                                                             
"I'm afraid of heights and never thought I could go on the Tower of Faith. My counselor prayed with me and walked me up the stairs. I asked God for strength and stepped off the Leap of Faith. I've never felt God like that before!"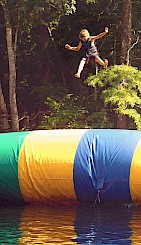 "It was so cool to go on the blob! We had a blob contest that week and our cabin - Chameleons - won! It was so much fun and I can't wait to do that again!"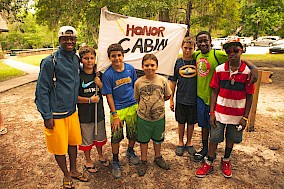 "Our cabin won Honor Cabin of the Week! We got to stay up late on the last night and eat ice cream at the Tower and even do the Zip Line at night! I told my cabinmates to come next year on the same week so we can win again."